Contact
Address
Corporate Headquarters
TicketLiquidator.com
75 Gerber Road East
South Windsor, CT 06074
Phone & Email
For all inquiries, please call:
1-800-456-8499
or email us.


Other Helpful Links
Looking for something else? Check the links below to see what else Ticket Liquidator has to offer!
Affiliates
FAQs
Sell Tickets
---
What is Ticket Liquidator?
Consider us your one-stop shop for finding tickets to the hottest shows, the gotta-see games and the events that everyone's talking about. No hassles. Great prices. Guaranteed.
We've been connecting ticket buyers and sellers since 2003, when Eminem and the Tampa Bay Buccaneers were at the top of their games and George W. Bush was president. Talk about staying power.
You want tickets to the most prestigious events in the country, often when they're sold out? We provide access to them, and at prices lower than most companies in the secondary market. Our nationwide network taps into a massive online inventory of sports, theater and concert tickets, all guaranteed so you won't get burned.
We open the doors to magnificent shows, thrilling games and monumental concerts with concierge service from our team of customer care specialists. When you need a ticket to the next huge event, start here.
Experience the Ticket Liquidator Difference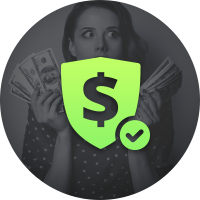 100% Money-Back Guarantee
Our sellers deliver every time. If they don't, you're covered.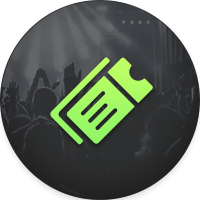 Millions of Tickets Available
We tap into one of the largest ticket inventories out there, and it's still growing.
Support When You Need It
Our call center is open every day from 7 a.m. to 1 a.m. (EST).
---
Our Guarantee
Only the most qualified, trustworthy sellers are part of our network, after we vet and rank them for superior service. We guarantee that your tickets will be legitimate, arrive in time for the event, be the exact tickets you ordered or comparable alternatives, and be completely refunded if the event is cancelled. If your experience falls short of these expectations, you're covered by our 100% money-back guarantee.
Ticket Liquidator guarantees that the following will be true for all event tickets ordered through TicketLiquidator.com.